Country Store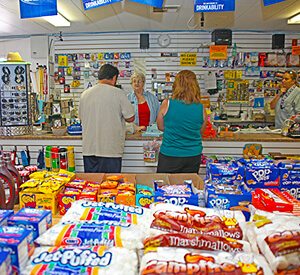 Stock up on goodies or all your RV supplies at the Emerald Cove Country Store!
You will be greeted with smiles by our friendly staff at our country store. Our inventory has everything from beach wear to bananas, a coffee center to get your morning started. Imported and domestic beers and wine. All your RV necessities and supplies.
We also have a beach boutique and for your convenience and ATM located inside our store.