Casino Gaming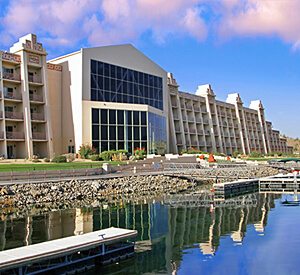 Casino Gaming at the Blue Water Casino located Nearby.
Within 8 miles of Emerald Cove Resort you'll discover the Blue Water Casino, a casino gaming paradise. A Gaming Casino that offers fine dining, buffets and an outdoor cantina. The casino aslo has an movie theater showing all the current movies.
Bluewater Casino also host many prominent boat and jet ski races throughout the year and has a Cable Wakeboarding park on the River.