Triple Wide Boat Launch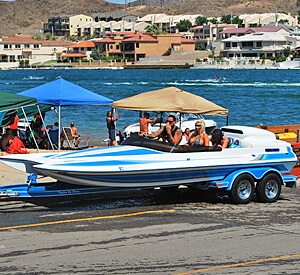 Launching your Boat or watercraft will be no problem with our private triple wide boat launch!
Launching your watercraft is hassle free with our triple wide easy access boat launch! We also offer a launch service for a minimal fee. Our Staff is available to make your weekend relaxing and hassle free.